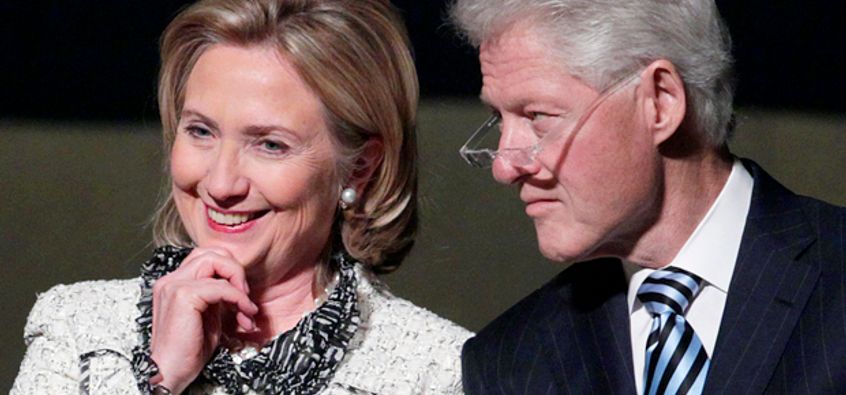 The Clinton Crime Syndicate is still in business. A donor to the Clinton campaigns as well as a member of the invitation-only membership of the Clinton Global Initiative has been linked to a sex-slave cult. More information continues to come out about Uranium One and American uranium supplies controlled by Russia. The Federal Election Commission confirms that the Hillary Clinton campaign—along with the Democratic National Committee—laundered $84 million, in violation of campaign laws. A former WWE wrestler has admitted to being the muscle for an Arkansas drug drop by the Medellin Cartel at the insistence of an Arkansas criminal politician. Could that have been Gov. Bill? The more the Mueller investigation on Russian collusion with Donald Trump goes on, the more dirt seems to be uncovered on the Clintons and their syndicate. Will Crooked Hillary and Rapist Bill ever be indicted?
TexeMarrs.com
Download
*9-11 Fast and Furious
*Post-WW1 jewish Communism In Germany
*Judeo Bolshevism Discovered
*Under the Sign of the Scorpion - Jewish Communists
*HITLER DIDN'T START WW2! HE DIDN'T WANT IT !
*Adolf Hitler Explains His Reasons For Invading The Soviet Union
*Hitler's War - What the Historians Neglect to Mention
*Adolf Hitler - The Greatest Story Never Told
*Hitler's Shadow - In the Service of the Fuehrer
*HELLSTORM - THE REAL GENOCIDE OF NAZI GERMANY
*The Holocaust Hoax Mega-post
*Over a hundred locales expelled jews before "Zionism" was even a factor. Why?
*"Anti-semitic, its a trick we always use it"
*What Putin thinks of truthful and real historians
*The Criminal Conspiracy to Genocide Whites